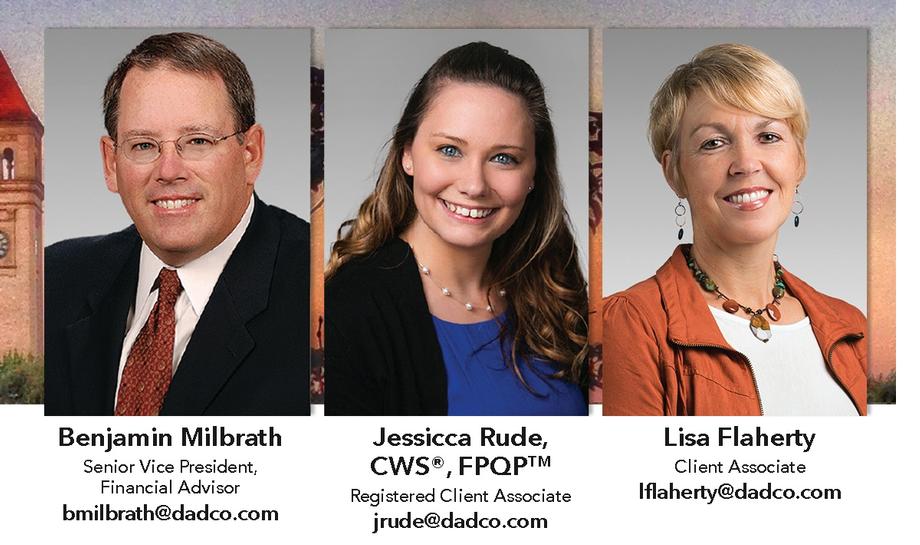 Welcome to our website. Thank you for taking the time to get to know us a little better. The achievement of financial objectives depends on a disciplined, integrated approach to managing each of the many facets of one's financial life. We believe that your investments, cash flow, insurance, debt and long-term financial, retirement and estate plans should all align in a carefully constructed wealth management plan; we strive to deliver meticulously constructed plans via straightforward advice and personalized service, hallmarks of our approach to business.
Investment Philosophy
It is our goal to provide total wealth management services to our clients. The first step is to compile a thorough profile to have a clear understanding of the client's entire financial situation and what they want to achieve. Our investment approach is based on the philosophy that investors will do better over time earning a steady, reasonable rate of return. We believe it is more productive to strive for consistent, above-average returns than to try to time the market. Our recommendations will be based on the client's goals, risk tolerance, and time frame.
Mission Statement
Our mission is to provide high net worth families and individuals with a professional wealth management team that has a reputation for integrity, trust and superior service. Our goal is to build a business driven by strategic planning focused on identifying and implementing solutions to major financial lifestyle issues, as well as establishing intergenerational consultative relationships with our clients.