Our Qualifications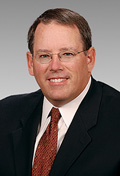 Benjamin Milbrath
Senior Vice President, Financial Advisor
Benjamin has served as a financial advisor and registered representative since 1993. Throughout his career, he consistently has been recognized for professional achievements in the financial industry.
Benjamin's areas of focus include account management, retirement income planning, life insurance and long-term care planning, and estate planning through the resources of D.A. Davidson. He continually challenges himself to stay current with the changing landscape of our industry, planning strategies and financial trends. Clients can see the evidence of his depth of education and knowledge in the counsel he provides through all financial climates. In addition to going above and beyond any continuing education requirements, Benjamin believes firmly in, and adheres to, a strict professional code of ethics.
Benjamin began his financial services career working alongside his father in Minneapolis and then served as a solo practitioner after his father retired. Benjamin joined his uncle's team in 2006, consolidating the two businesses within D.A. Davidson in Spokane, until his uncle's retirement in 2011.
Before becoming an advisor, Benjamin earned a bachelor's degree from the University of Minnesota and worked in the computer industry; he now serves as "volunteer" tech advisor to his extended family. He lives in Spokane, and his daughters, Allison and Jennifer, are away at college and beginning careers. Benjamin loves being in the Pacific Northwest and close to the Idaho mountains as well as the lakes of Minnesota. He also has a passion for traveling, real estate, boating and reading.
Jessicca Rude, CWS®, FPQP™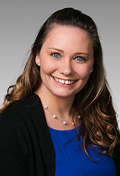 Senior Registered Associate
Jessicca is committed to offering high-quality service and a personalized approach that clients have come to expect from Great Northern Investment Partners. A skilled listener, she focuses on fully understanding each client's financial needs, long-term objectives and lifestyle aspirations. She works closely with Benjamin to keep clients well-informed about their portfolios as well as the current investment environment.
Jessicca began working at D.A. Davidson in 2014, shortly after receiving a bachelor's degree in business administration with an emphasis in accounting. She became registered as a general securities representative in 2015 and joined Great Northern Investment Partners in 2016. Jessica continually goes to great lengths to improve her education and base of knowledge. She has obtained the Certified Wealth Strategist® and Financial Paraplanner Qualified ProfessionalTM designations and most recently her insurance license. All of these designations have provided her with the technical knowledge to work effectively with clients with more complex wealth issues.
Away from the office, Jessicca spends time with her husband, Michael, and son, Adam. She is a dedicated patron of the theatre and enjoys supporting and creating all types of art. Jessicca also takes the time to participate in all the activities the Pacific Northwest has to offer.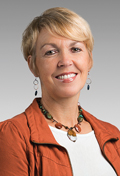 Lisa Flaherty
Client Associate
Beyond providing excellent administrative support, Lisa primarily focuses on account processing, cashiering/money movement, meeting scheduling, answering operational questions, and ensuring accuracy of documentation and client correspondence.
Lisa started in the securities industry in Seattle at Shearson Lehman Brothers, and moved to Spokane four years later with Dain Bosworth and then to D.A. Davidson. In 2001, she took a career break to raise her children and work at an elementary school before returning to D.A. Davidson in 2016. In 2019, Lisa joined Great Northern Investment Partners as a client associate.
Lisa and her husband, Andy, grew up in Montana and still have deep roots there. They have enjoyed making Spokane their home for the last 25 years and raising their children, McKenzie and Michael. In her free time, Lisa loves spending time with family, friends, running and gardening.
As a client of Great Northern Investment Partners, you have access to a wide range of wealth management services and solutions. Benjamin's knowledge and experience combines with the skills of other D.A. Davidson professionals in estate, insurance, financial and retirement planning to bring you a truly collaborative experience in developing a comprehensive wealth management plan designed to meet your long-term goals.
OUR EXTENDED TEAM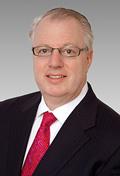 Steve Condon
President, Asset Management and Trust
Steve oversees the asset management and trust divisions at D.A. Davidson Companies. Within D.A. Davidson Trust Company, he has broad oversight responsibility for ensuring the trust company provides comprehensive planning for its clients and also for management of the firm's team of professionals. Steve joined the firm in April 2015 after previously serving as President of The Corundum Group in Colorado Springs. Additionally, he was a founder and board member of Central Bancorp, Inc., a diversified holding company operating not only Corundum but also a commercial bank, mortgage company and an affiliated insurance company. Steve holds a bachelor's degree in business administration from the University of Minnesota's Carlson School of Management.